Fabricademy, the new textile-Academy
Fabricademy is a transdisciplinary course that focuses on the development of new technologies applied in the textile industry, in its broad range of applications, from the fashion industry and the upcoming wearable market. The two phase program will last 6 months, with approximately 3 months of seminars and learning modules and three months focusing on individual in depth applied project research.
---
---
Textile Academy Bootcamp 2019 - ICELAND
---
Join us to our 3rd intensive 40h bootcamp in Iceland.
We believe that fashion education should be updated, embrace multidisciplinarity and change the current model of fast fashion to customised and sustainable. We love making , experimenting and innovating using hands on bottom up approaches and new technology. In this 40h course, we have included all the new tools a fashion designer should learn! If you are an educator, a professional or a student this is the course for you!
Detailed programme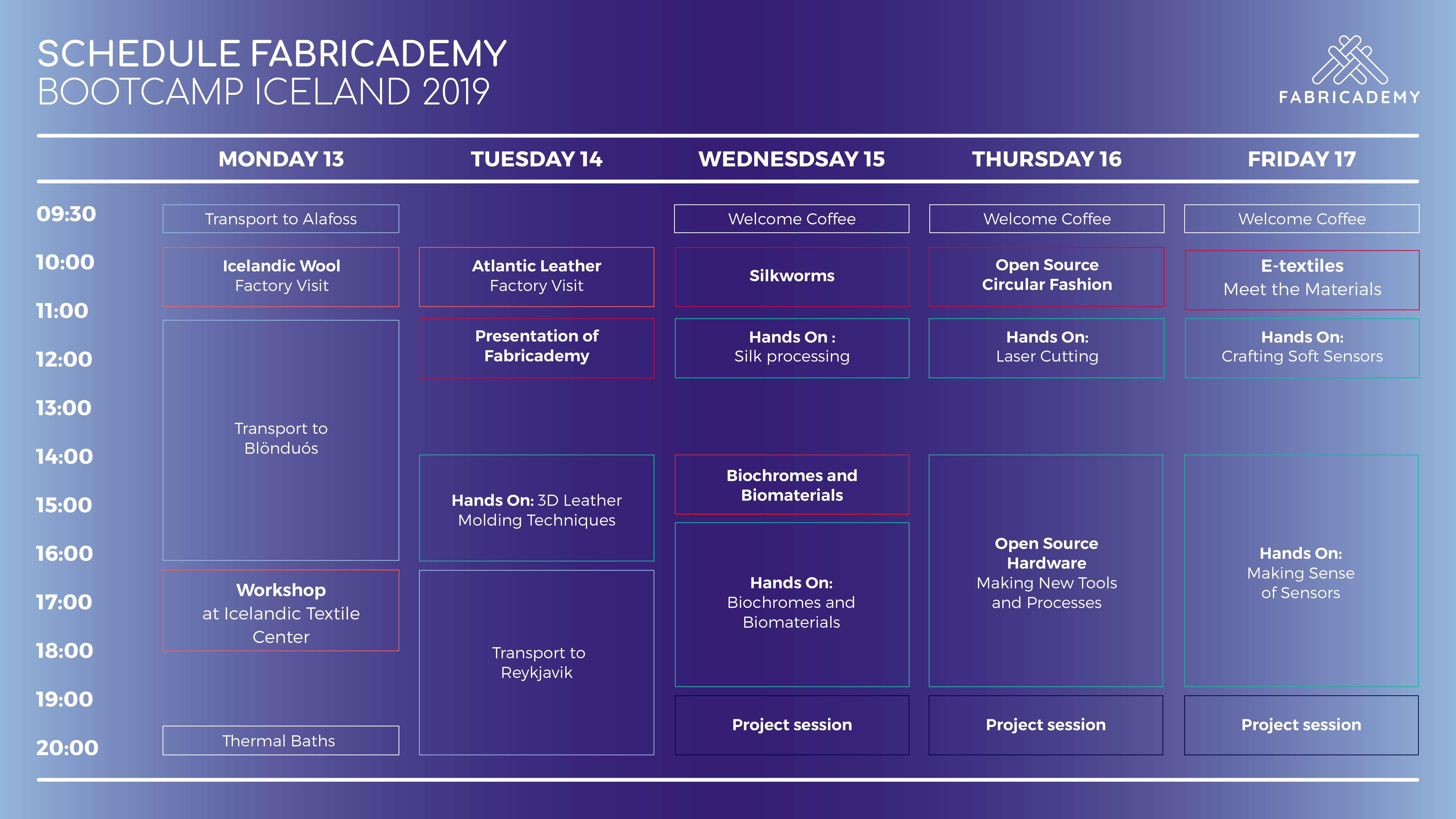 The annual Fabricademy Bootcamp this year is focusing on blending traditional industrial processes with new technologies. We learn from the contemporary industry with factory visits around Iceland and workshops at the Icelandic Textile Research Center. We explore materials , tools and digital fabrication technologies at the Fab Lab and design for a sustainable and inspired future.
Project development in groups every afternoon.
Professional (€800.00) - Sold out
Student (€600.00)
3 Day Pass (€500.00)
Sales stopped
---
RSS feed